Andersonville is quirky and inventive, yet historic and laid-back.
The neighborhood is known for its relaxed blend of cultures, lovely affordable homes, and its commercial stretch on Clark. The area is highly walkable. Andersonville residents easily walk from their doors to top restaurants, unique shopping, and beautiful Lake Michigan. Seven miles north of the Loop, Chicago is at your fingertips with Lake Shore Drive, several bus routes, and the nearby CTA Red Line!
Andersonville Neighborhood Guide
The charming neighborhood features buzzing street festivals, top restaurants, and cozy bars and cafes.
Andersonville Shopping
Since the 1960s, the neighborhood has been at the forefront of Chicago's "shop local" movement. From stylish clothes and vintage furniture to comic books and curiosities, you can find it in Andersonville. Notable stores include Women and Children's First, a classic feminist institution, and Brown Elephant, a hip thrift store run by Howard Brown Health Center. One can also find galleries, custom furniture stores, and more in the area.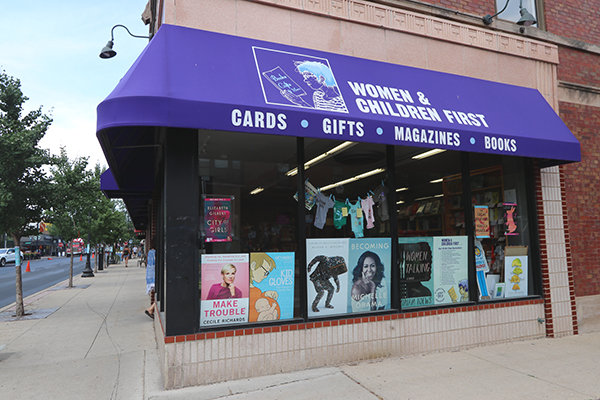 Local Restaurants
Andersonville is much more than just a shopping hotspot. The community is known for some of Chicago's most beloved local restaurants and bars.
Many Northsiders will be familiar with Hopleaf, known for their Belgian mussels and array of brews. Locals, however, will be quick to recommend Little Bad Wolf, an inventive burger restaurant, and Passerotto, which makes Korean-Italian fusion seem like a no-brainer. That's not all. The area also features delicious Mexican, Middle-Eastern, and traditional Swedish cuisine.
What's Nearby?
Andersonville residents live smack-dab in the middle of the northside's cultural scene. The area offers top theater, concert venues, and nightlife. A great example is the Neo-Futurist Theater and their seminal piece, "Too Much Light Makes the Baby Go Blind". Featuring 30 mini-plays in 60 minutes, the fun show is equally perfect for families or date night.
Those looking to explore Andersonville Swedish roots should visit the Swedish-American Museum, offering a free children's museum. And in the summer, Andersonville puts on Midsommarfest. For a weekend, people flock from around the city for a weekend of music, dancing, and delicious food!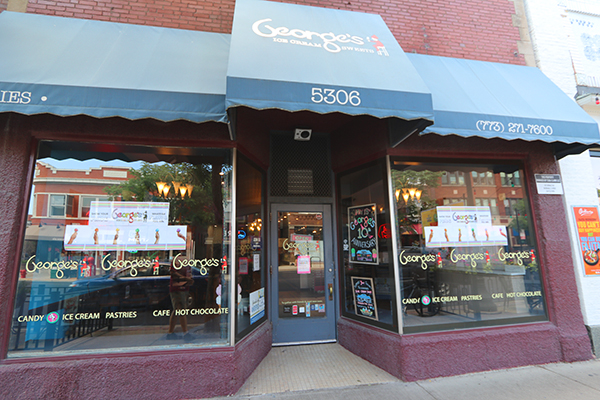 Parks and Recreation
Andersonville residents have easy access to nature and great recreation opportunities. It may seem unlikely in the winter, Andersonville feels like a beach town in the summer. On a sunny day, one will see flip-flops, swim trunks, and strollers full of sand toys headed to Foster Beach.
And while Andersonville proper only offers a few small playgrounds, great parks and facilities are within walking distance.
Andersonville History
Early Settlement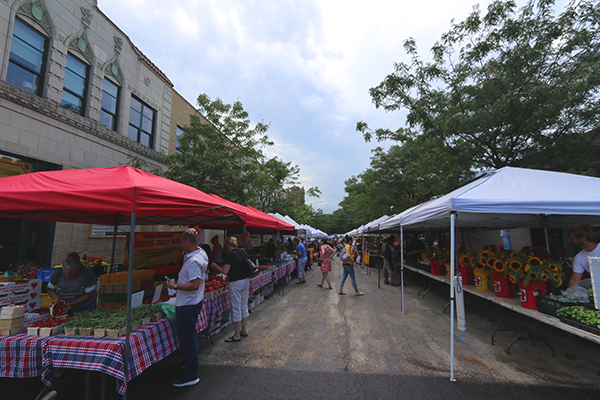 In the 1850s, the neighborhood was a humble stretch of cherry orchards. In the wake of the Chicago Fire of 1871, a large Swedish population moved north to the area. Swedes continued to arrive throughout the 20th century.
These early residents built much of the current housing stock, founded new churches, and established a business district on Clark Street. Fun fact: Chicago had a larger Swedish population of any city except Stockholm in these years!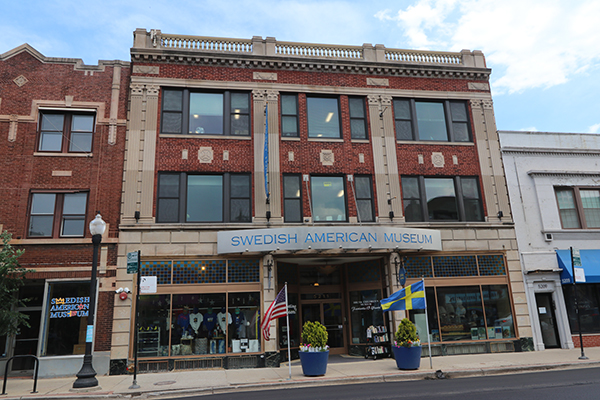 Becoming Andersonville
Many feared that the area would deteriorate in the 1950s as much of the Swedish population began to move to the suburbs. To preserve the area's Swedish heritage, the area was formally named Andersonville. A concerted effort was made to transform the area a shopping hub and the annual Midsommarfest was established. Based on Swedish tradition, the festival has grown into one of Chicago's most popular street fests.
Andersonville Today
These steps prevented the setbacks that hit much of Chicago in the 1950s and 60s. The 1980s saw Andersonville take an exciting next step. An explosion in popularity led to new development and extensive rehabbing. In these years, the area became one of Chicago's most famous gay and lesbian areas. Today, while remaining an epicenter of Swedish culture, the area is a diverse blend of cultures with LGBTQ, Middle-Eastern, and Hispanic communities and businesses.
Andersonville Homes
Those looking to rent or buy can find a charming mix of two- and three-flats, redbrick apartment complexes, and single-family homes. With the boom in the 1980s, the neighborhood is flush with gut rehabs and new construction. Just to the east of Clark is the Chicago Landmark Lakewood-Balmoral District, a few square blocks of large historic homes.
Whether working in a cafe on a rainy day or eating al fresco when the sun is out, residents enjoy Andersonville's unique character. Just look for the famous Swedish Flag water tower!